What can the TEXA TwinProbe do?
This is an automotive oscilloscope from Texa, it is a measuring instrument with a wide range of possible applications. Technicians often waste time when they have to switch from the diagnostic device to the oscilloscope.
This is not the case with the TEXA TwinProbe together with a TEXA diagnostic device, because thanks to a standardized and intuitive Texa user software, it is possible to switch directly from the diagnostic device to the oscilloscope.
The TEXA TwinProbe can be connected via Bluetooth technology without cables to the PC. If you want to work without a cable connected, you can take measurements up to 15 meters from the PC.
The TwinProbe has a rechargeable battery, so you can also work without a power adapter.
What possibilities does the TEXA TwinProbe offer?
The extensive oscilloscope software has been kept as simple as possible so that you can start working immediately after a short training period.
In the software it is possible to stop/freeze the measurement, so you can perform amplitude measurements and time measurements afterwards. The minimum and maximum voltage values and the frequency are then calculated and displayed in the software.
The power supply is supplied directly via the vehicle battery or via a USB power source or the supplied adapter or via the battery in the TwinProbe itself.
A total of two channels are available, both measuring channels can be displayed simultaneously and set separately in the amplitude and time setting. Ideal for comparing the signals with each other.
A special cable for the signal generator can be connected via the "Function Gen" connection, you can use this function to generate signals such as a block signal to control a tachometer / speedometer or a voltage between 0V and 5V to simulate a sensor like a TPS or MAP sensor.
TwinProbe Specifications:
- GENERAL
Power supply: 5 - 32 VDC
Power supply and recharge also from USB
Internal battery: 3,7 V, 1 Ah
Battery autonomy: 2 hours
Maximum current draw: 400 mA at 12 V
Operating temperature: 0 / +45°C
Storage temperature: -20 / +60°C
Dimensions and weight: 155x178x55 mm (excluding Bluetooth antenna), 1.2 Kg
Integrated Bluetooth antenna
- OSCILLOSCOPE
Channels: 2 independent input channels with analogue bandwidth of 10 MHz (-3 dB); sampling rate 40MSamples/sec at 10 bit with 1 channel active, 20 MSamples/sec at 10 bit with 2 channels active
Max input voltage: +/- 250 Vmax, AC or DC coupling
Vertical scale for each channel: from 20 mV/Div to 100 V/Div
Horizontal scale: from 250 mV/Div to 50 s/Div
Trigger: source CH1, CH2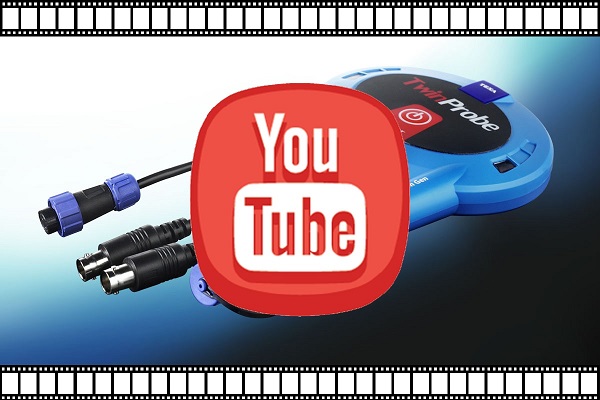 Team-Carmo
Digital ignition systems.
Our digital ignition systems come with 3 years warranty. Production errors, quality issues and internal problems are covered by this warranty.
The Carmo digital ignition systems are protected against high voltage peaks, defective HT coils and reverse battery connection.
This protection means that the Carmo digital ignition will not be damaged immediately in case of faulty electronics in your motorcycle.
Long term use of a motorcycle with faulty electronics may still result in damage to the Carmo digital ignition system.
This means that without solving the electrical issue the Carmo digital ignition could break down after a while.

If research shows that your Carmo digital ignition was damaged by faulty electrical parts, the warranty rights will not be valid.
If this situation occurs we will attempt to repair your ignition system in order to keep the costs as low as possible.
If the system is beyond repair a new product will be offered at a reduced price.
In all cases we will try our best to offer an acceptable solution.

Testing your original ignition module is free of charge when purchasing one of our replacement systems.
During the test we are often able to find out what caused your original module to break down.
This way you will know for sure if your original module really needs replacement, and you'll be able to solve other electrical issues that may not be known yet.

Team Carmo.

There are currently no questions about this product.