Shipping:

Orders will not be sent if no or insufficient payment is received.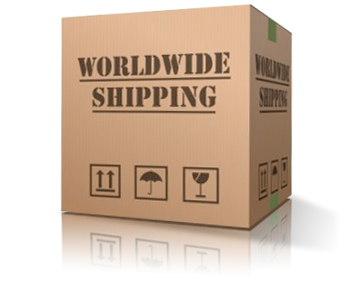 Testing and repair of electronics such as ECU's, CDI units or dashboards are generally returned within three working days, only with an approved payment, that payment is arranged in advance or on account (on request).
Delivery times are subject to and dependent on the proper handling of the carrier.

Shipping costs:



Shipment with UPS


Payment with PayPal, International banktransfer (IBAN/BIC)




Returns:
Ignition units do come with a warranty, but there are no returns for refund

If you want to send an item back to us, please first contact our customer service through info@carmousa.com,
Carmo electronics takes no responsibility if the package is lost.

Damaged and/or incomplete products cannot be (fully) compensated.
Warranty:
In case of a product malfunction within the specified warranty period, you can return the product for a warranty claim. Please contact our customer service first by e-mail ([email protected]). Warranty is invalid if a product is damaged, abused, modified or improperly installed (this includes altered wires & connectors, modified housing etc.). Any product should be installed the proper way, without any alterations, to ensure that the product will work properly. If after research a product turns out to be used the wrong way, the warranty claim may be rejected.
Installation of most products only requires basic knowledge of motorcycle electronics and mechanics. If you doubt your knowledge, you should always have the product installed by a motorcycle garage.
Team-Carmo