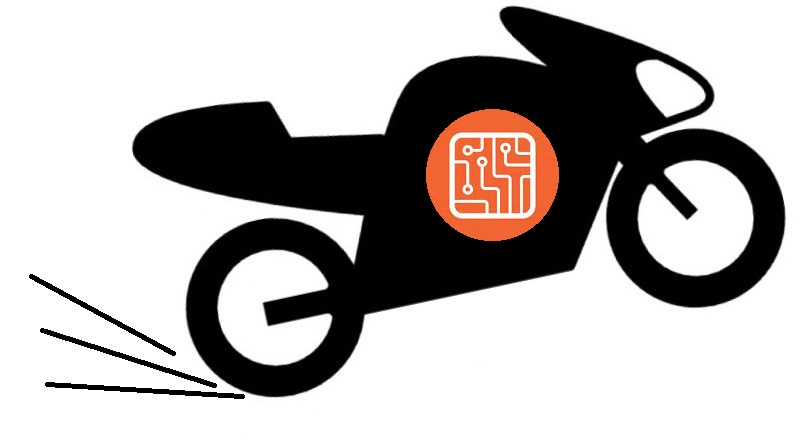 Technical Software Developer
Technical Software Developer
With knowledge of and affinity with electrical engineering and motorcycles
Carmo Electronics, located in the automotive city of Helmond, is one of the largest specialists worldwide with 25 years of knowledge and experience in electronics and software of all brands of motorcycles. Think of BWM, Ducati, Yamaha and Kawasaki. Carmo Electronics is a major player in ECU tuning and wants to grow further.
In a team of technical colleagues you are the software developer with a broad experience and a lot of technical insight. You will make back-end software, such as a database application and a server application that offers an API. You will also develop stand-alone software for data analysis and simulation. Experience with electrical engineering is definitely an advantage. Affinity with motors is self-evident. You want to understand what you can achieve with motor or ECU tuning and how it works. Or you already know that! In your role you have a lot of freedom and independence to determine how you can best achieve your goals. You maintain contacts with suppliers, national and international partners and you will sometimes have to travel abroad for workshops and technical consultations with business partners.
What we like to see
You:
- are in possession of a bachelors degree: ICT & Software Engineering, Electrical Engineering, Automotive or similar
- have experience in some of these programming languages: assembly, C#, C, C++, PHP, Java, javascript, dos/linux scripting
- are interested in motorcycles and the latest techniques and technologies in this field
- are customer-oriented, communicative, goal-oriented, independent and enthusiastic
- speak Dutch, good English and other languages are an advantage (such as German, Italian or Spanish)
- are in possession of, or would like to obtain a motorcycle licence in the short term.
What can you expect from us
We offer:
- a good salary, a travel allowance and a pension scheme
- a pleasant relaxed informal and open atmosphere with a "living room". Within your agreed tasks and hours,
you decide for yourself how your day is organised.
- a beautiful workplace: a modern former fire station in a green environment.
- regular informal happenings with colleagues: drinks, a BBQ and outings.
- a dynamic job, from software development, research, ECU tuning, customer contact to test rides
(if you have a motorcycle license) and, in due course, business trips abroad.
Interested?
I am convinced or have a question:
Send your mail with a motivation and CV to Robert Draaijer

[email protected]

or call him on 0492-565220 (business hours).
Motorfiets elektronica specialist
GEZOCHT




Motorfiets elektronica specialist
Iets wat je niet bent, maar wordt naarmate je werkzaam bent binnen Carmo Electronics. Want waar veel motorliefhebbers het benauwd krijgen, wanneer het op de elektronica aankomt, begint voor jou pas de uitdaging.
Met een vijftal directe collega's, ga jij je bezighouden met allerlei elektronische motorfiets onderdelen, zoals onder andere de ECU, Chassis Beheer Computer, ABS ECU, teller unit en sleutelblokkering systemen. Doordat de onderdelen uit alle uithoeken van de wereld komen en je uit moet kunnen gaan van een functionerende omgeving, ga je voor elk onderdeel een simulatie bedenken en opzetten, waar nodig met pc- en embedded software. Via de simulatie ga je vervolgens het onderdeel testen en indien nodig repareren. Uiteindelijk sluit je af met advies aan de klant om herhaling van het defect te voorkomen.
Wat verwachten wij van jou
- Je bent in het bezit van een Elektrotechnisch diploma of wil die via een eindstage bij Carmo behalen
- Je kunt elektrische schema's lezen en aanpassen
- Je hebt interesse in motorfietsen en de nieuwste technieken en technologieën in die sector
- Je bent klant en doelgericht en kunt kennis overdragen
- Je spreekt goed Engels, andere talen zijn een pré
- Je kunt zelfstandig werken en bijspringen indien nodig
Wat kun jij van ons verwachten
- Marktconform salaris
- Reiskostenvergoeding en pensioenregeling
- Informele sfeer met een "huiskamer" werkplek
- Ruime waardering van initiatieven en ideeën
Interesse?
Ik ben overtuigd
Richt je sollicitatiebrief met CV aan Robert Draaijer via e-mail adres

[email protected]

Ik heb een vraag voor een werknemer over de functie
Stel je vraag aan Kevin (ECU-specialist) of Koen (Teller unit specialist) via

[email protected]

of

[email protected]